Welcome
Please join us for food, coffee and cake. During high season we recommend that you make a reservation beforehand. You can easily make your reservation on our website by clicking "book a table", and of course we also welcome drop in guests, so you are very welcomed to visit us without a booking.
Our food
Farmors Café's food philosophy is based on genuine cooking. The daily menu varies depending on the availability of seasonal products.
Guest harbour Cafébryggan
Cafébryggan is a quiet harbour north of the villagebay, within walking distance to Farmors Café. Day- and nightparking, electricity, harbourkiosk, fresh bread, toilets and showers.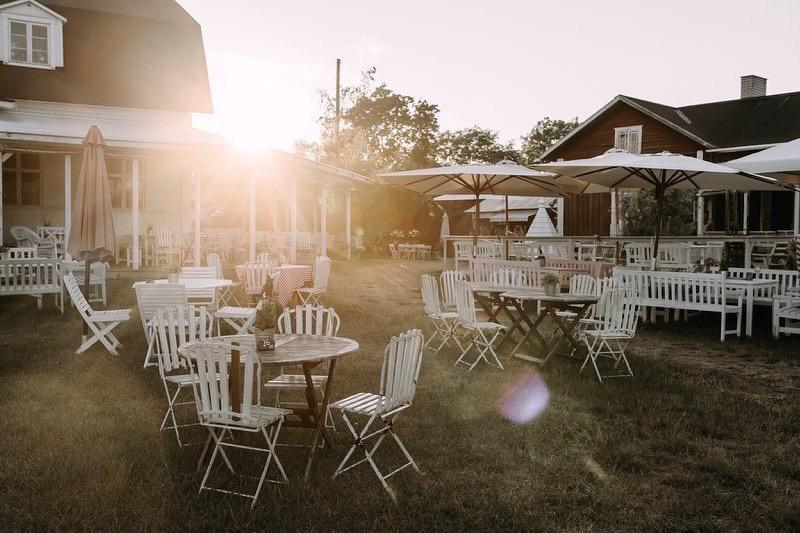 Things to see
During the summer we will organise smaller family activites, sing a longs and pony rides. At the café you can get to know our animals and we have a small playground for children. Högsåra is a beautiful summer island with activities for the whole family.