Welcome
Please join us for food, cake and coffee in an authentic archipelago atmosphere. We recommend reserving your spot in our restaurant during the busiest vacation season. It's easy to make a reservation through our website by clicking on the "book a table" button. We also have drop-in spots available in our garden, so feel free to come and visit our café even without a reservation
Our food
The menu varies depending on what is at hand and on the season, but alternatives for the meat, fish and for the vegetable lover is always available. Summersalad as well alternatives for the younger ones are always on our menu. The dishes are inspired by the Nordic kitchen, and come with herbs and flowers picked in Högsåra's nature. Our food philosophy is based on authentic and down-to-earth cooking. 
Guest harbour Cafébryggan
Cafébryggan is a quiet harbour north of the villagebay, within walking distance to Farmors Café. Day- and nightparking, electricity, harbourkiosk, fresh bread, toilets and showers.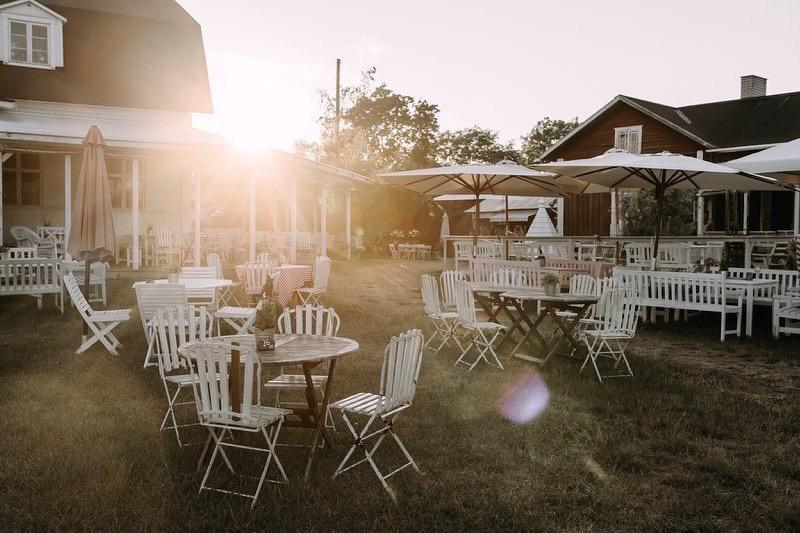 Happenings
 During the summer we will organise smaller family activites, sing a longs and pony rides. At the café you can get to know our animals and we have a small playground for children. Högsåra is a beautiful summer island with activities for the whole family.
12.7
Benny Törnroos & Calle Pettersson @ 16.00 & 18.00 (Muumimamma visits Farmors Café) 
14.7
Spruce visits Farmors @ 18.00 NOTE! specialarrangemants during the day
28.7
Charlotta Kerbs & The Strays & Darell Craig Harris @ 14.00
2-3.9
Feel good weekend (more information and bookings hipiawellness@gmail.com)